The Capital Region's alternative to plastic surgery is here! Our skin-contouring and body-sculpting hydrolysis machine achieves real results without having to endure invasive surgery, medication, and weeks of downtime.
CURRENT SPECIAL AT SCULPTOR!
MOMMY MAKEOVER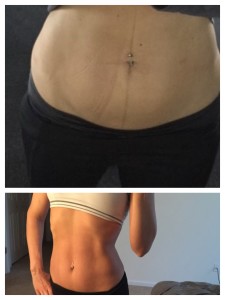 Non-Invasive Treatments, Get Your Pre-Pregnancy Body Back
Tighten your body, lose weight and feel good!
Treatments available for:
Belly
Legs
Arms
Back
Face
Neck
Pricing starts at $500. Please contact us for more information.
Like us on Facebook for a chance to WIN a Mommy Makeover!
Our current Sculptor deals :
Eye Tightening and Eyebrow Lift by Sculptor
The Capital Region's alternative to plastic surgery is here! RF facials are an alternative for patients who are not ready for more invasive treatments such as Botox® and surgery creating the look of a brow lift, modest tightening of the forehead, tightening and thickening of the under eye skin, slightly lifting cheeks and diminishing large pores, jowling and sagging around the jaw line, as well as wrinkling along the neck and décolleté. A RF facial improves skin laxity and renewing facial contours by accelerating collagen and elastin renewal.
RF works through radio wave currents that penetrate deep into the dermis (deepest layer of the skin) and subcutaneous layers of the skin causing tightening of the underlying tissues showing a difference with fine lines, wrinkles, and skin texture.
This procedure is usually performed on patients in their 30s-50s, patients in their 60s and above may need more invasive procedures (seek consultation before proceeding with any procedures) for similar results. It is safe for all skin types.
Happy clients say:
Amra was amazing! She was very honest about what would work and what wouldn't. She did not want to take money for something if I wasn't going to see results. She thoroughly explained the treatment and told me what I could expect. It was very relaxing. You can tell she loves what she does! I would definitely recommend her and this treatment for anyone that needs a little skin tightening and lift!
~Valerie
I developed sagging skin under my chin in my mid-40′s and was looking for a safe, effective way to improve the look of that area. I am not ready to look old yet! I read about Sculptor and was overjoyed when I found it in the Albany area. After 3 treatments, the sagging skin is gone! I can't believe what great results I got with Sculptor and would highly recommend both the treatment and the talented Amra to help achieve a natural youthful look without surgery. Very happy!
~Erica
Sculptor Body Contouring
38 Van Dam Street, Saratoga Spring, NY 12866
Hydrolysis involves a process akin to melting, or "fracturing" the collagen in the body, subsequently improving overall appearance. High-frequency energy is passed through the skin without surgery or often troublesome post-operation wound care which can follow such procedures, and in most cases, costs less.
Hydrolysis is the latest FDA approved non-invasive treatment for body shaping, cellulite reduction, and skin tightening. With hydrolysis, expect to tighten the skin, lose weight and reduce cellulite in the arms, abdomen, back of thighs, inner thighs, and the back. It is pain-free with no recovery time. If you have stretch marks with loose skin, we recommend a series of micro-needling treatments in addition to hydrolysis treatments.
People want to feel good about their bodies, but are looking for alternatives to going under the knife. Our equipment is often able to provide immediate results in skin firming, waist reduction, and facial rejuvenation without surgery. Treatment is available for both body and face, including wrinkle reduction.
Although treatment can take somewhat longer than plastic surgery, depending on the individual, it is more affordable and comfortable than surgery: it requires no anesthesia and clients can often see dramatic results in as little as one treatment. Typical sessions, which take place in a health studio, last 15 minutes to 1 hour and may be repeated until desired effect is seen.
Amra Domazet, of Saratoga Springs, is a licensed medical laser technician. She is licensed to practice laser techniques in all areas, including vascular, photo rejuvenation, tattoo removal, and hair, among others.
Our studio is located at 38 Van Dam Street, Saratoga Spring, NY 12866. Prospective clients may call (518) 314-9885 for a consultation.